OPEN BOWLING
Sugar River Lanes offers open bowling. Bring your friends and family and bowl a few games.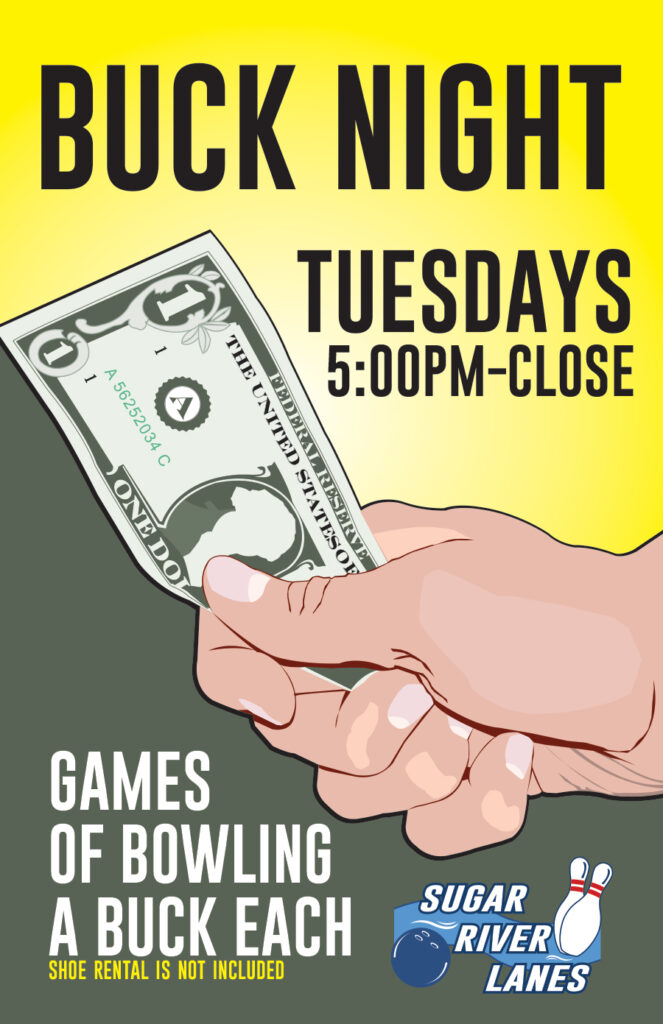 Bowling Tournaments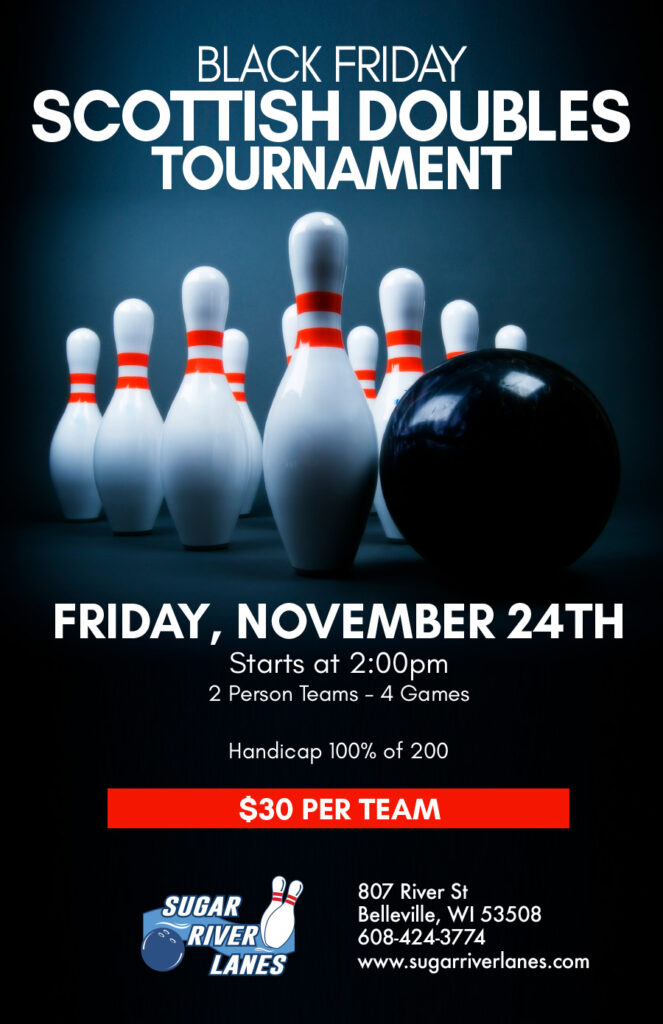 Sugar River Lanes offers tournaments year-round for families, individual and mixed competition. Our tournaments are always fun and competitive. To register for a tournament, give us a call at 608-424-3774. New tournaments coming soon!
2022 Scottish Doubles Tournament Winners:
1st Place – 1400pts: Power Rangers
2nd Place – 1394 pts: Pin Shakers
3rd Place – 1382 pts: KPM
4th Place – 1360 pts: Travis & Brooke Cody
5th Place – 1349 pts: Brad Sucks
6th Place – 1344 pts: MC Hammer
Thank you all for bowling! Next tournament to be announced soon.